Wide Plank Bamboo Flooring - Horizontal Caramel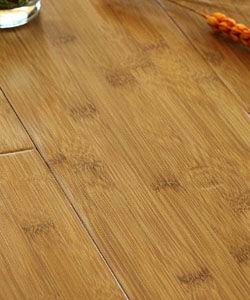 | | |
| --- | --- |
| Item No. | BB - KB - 0302 |
| Product | Wide Plank Bamboo Flooring |
| Structure | Horizontal or Flat Pressed |
| Color | Caramel |
| Size | 1920 x 154 x 15 mm |
| T + G | Tongue and Groove |
| Surface | Pre-finished or Lacquered |

Cross Horizontal is all 3 layers of bamboo strips are flat pressed, face and bottom layers go same direction, middle layer goes cross direction. It is a stable structure than standard horizontal.
Carbonized color has a darker color tone when compared to natural bamboo color. It is also called caramel color as it is a little dark and honey.
Bamboo parquet is a wide plank of bamboo flooring which offers a unique look, enabling an attractive option for flooring in homes and offices. Wide plank is fast to be installed.