BothBest's Product:
Bamboo Stair Treads
Stair tread and stair riser are very important parts in the stair case. Wood stairs are over 90% in the market because people didn't see other choices out of wood. Bothbest is a professional producer for bamboo products and produce stair tread, riser and steps.
Bamboo stair is milled from bamboo lumber, actually called bamboo plywood in US, pressed from layers of bamboo strips. Bamboo lumber after pressing will stay in kiln dry room for 2 weeks to balance the moisture. Then we sand the lumber and get it milled with special machines. Bamboo stairs will be finished through coating machines, not manual coating. Regular wood stairs are coated by hand spray coating gun and coating quality is much lower than coating by automatic and no-dust-coating line. The coating is anti-scratch and glue is low VOC.
Wood stairs are milled from log and it is not environmental-protection product for the house. Bamboo stairs are very eco friendly and qualify LEED. Bamboo stairs have high density than wood because of its density - 750 kg / m3 for horizontal and vertical, 1100 kg / m3 for strand woven. Bamboo stairs can be installed easily and it is free of coating. Bothbest can produce customized stairs to fit your own designs.
Bamboo flooring is really popular in the world and wood stairs doesn't match well with the flooring. With bamboo stairs, it has perfect match between flooring and staircase. Bamboo stair is your good taste and can be used longer than wood stairs. Bamboo stairs are natural, beautiful and elegant because they are made of green material - bamboo.
Bamboo stairs can be produced in horizontal, vertical and strand woven. The color can be natural, caramel and tiger. There are 7 options with bamboo. Strand dimension is 1200 x 200 x 20mm. Bamboo stairs can be stained into colors, like oak, maple, cherry to match your hardwood flooring in the house.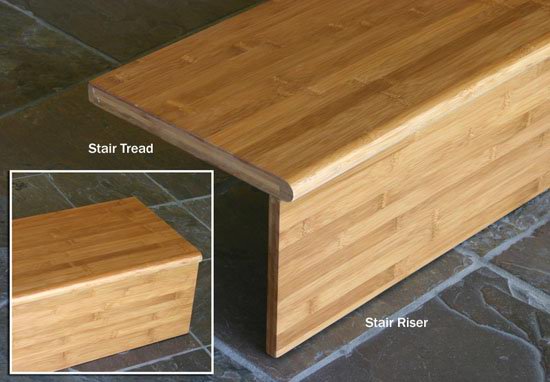 Stair Tread + Riser - Horizontal Caramel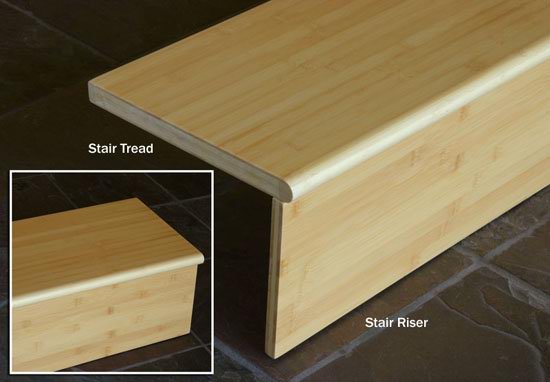 Stair Tread + Riser - Horizontal Natural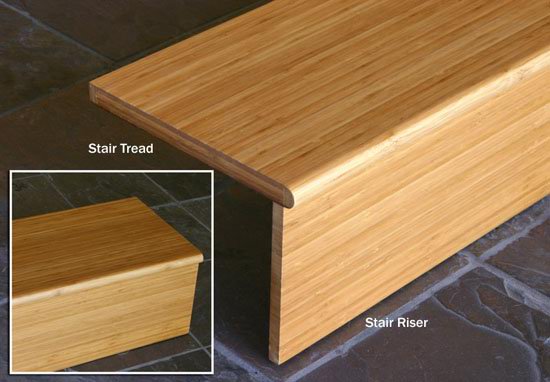 Stair Tread + Riser - Vertical Caramel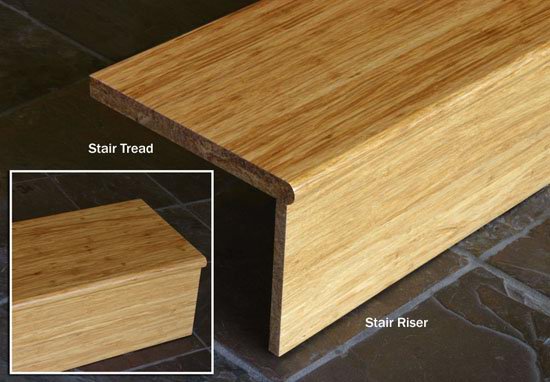 Stair Tread + Riser - Strand Woven Natural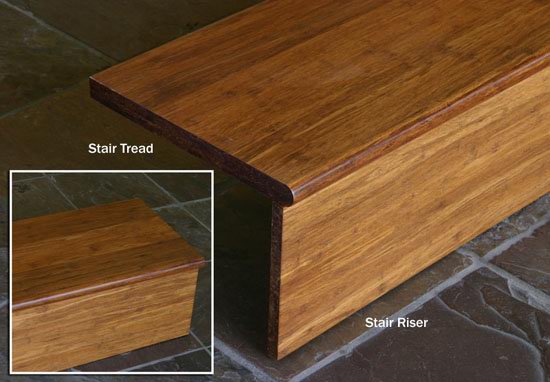 Stair Tread + Riser - Strand Woven Caramel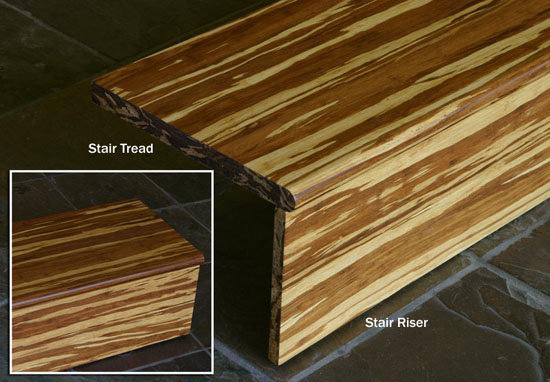 Stair Tread + Riser - Strand Woven Tiger