Merbau Flooring - Indonesia Origin

Wood Flooring Species
Hardwood Flooring - Merbau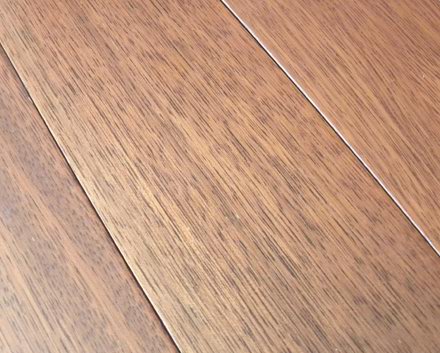 | | |
| --- | --- |
| Item No. | BB-HF-1203 |
| Specie | Merbau |
| Origin | Indonesia |
| Latin name | Intsia spp |
| Size | 910 x 125 x 18 mm |
| Density | 0.76 - 0.94 g / cm3 |

Heartwood is brown color and reddish brown color, shallow yellow in sapwood, heart and sapwood is obvious identifying. Merbau is shiny, texture staggered, uniform, often with irregular black marks, no special smell and taste. Merbau is heavy, hard, high strength, good stability, and low shrinkage. Corrosion-resistant, beautiful texture, simple patterns, affordable price, popular species for the market.
Merbau is precious rainforest hardwood which grows up in the tropical paradise and it needs 80 years to maturity, in every ha of virgin forest, only 1-5 trees can be found. Merbau flooring is high-end species and quite popular in the market because it is valuable and a very rare wood species.
Merbau flooring is smooth and shiny surface, high strength, high stability. The largest feature of Merbau flooring is obvious small sediment on the surface and it will look natural after installation. Very suitable for families like the calm style of decoration. Merbau, is especially well-known in the world because of its high stability.