BothBest's Product:
WPC Flower Pot
WPC flower pot is made of wood plastic composite which is an eco friendly and renewable material developed recently years. There is a fast growing in wood plastic composite because this material is completely suitable for outside with very serious weather condition, like snow, sunshine, rain etc. Wood plastic composite products are free of maintenance which will save time and cost, specially for public construction, like road, flower pot, garden decking etc.
Wood plastic composite has high density which is durable and strong than other hardwood without painting or oiling. Bothbest offers 10 year warranty for our wpc products because we have full confidence with our quality.
WPC flower pot is with the wood grain, excellent physical properties, high hardness, good rigidity, no cracks, no warping, no wood scarring, strong, difficult to get broken.
WPC flower pot is durable, UV-resistant, corrosion-resistant, non-absorbent, non-deformation, resistance to moisture and temperature difference, free paint maintenance.
WPC flower pot is with a thermal insulation material in winter, with anti-cold function. It is a good solution for the plant growing up in winter time.
WPC flower pot can decorate the city to be modern and practical, especially in the city streets, squares. Flower pot can be combined together freely to customize shapes.
What is Wood Plastic Composite, please kindly vist: Wood Plastic Composite
For WPC Flooring, please kindly vist: WPC Flooring
For WPC Decking, please kindly vist: WPC Decking
For WPC Wall Panel, please kindly vist: WPC Wall Panel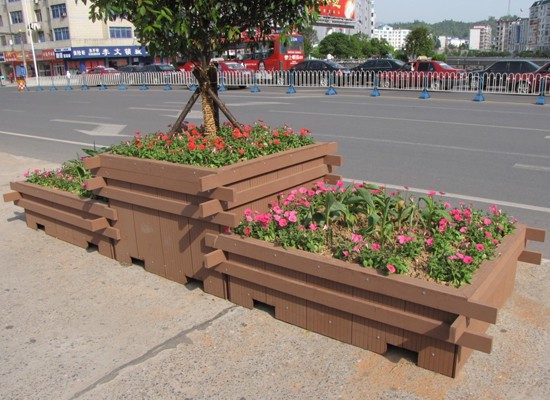 WPC Flower Pot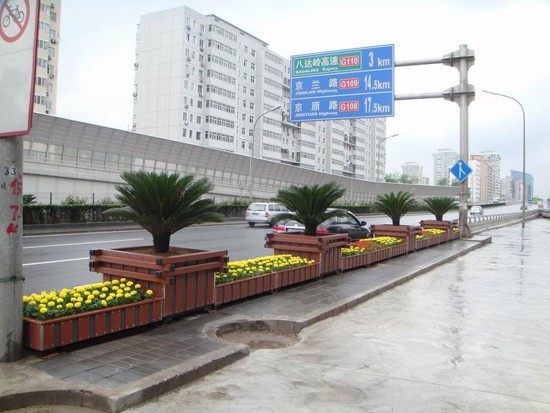 WPC Flower Pot