WPC Decking - New Eco Friendly Material
WPC decking is a new eco-friendly decking for outdoor use. WPC means Wood Plastic Composite. WPC decking is produced from reclaimed plastic and bamboo fiber. Reclaimed plastic is very sustainable. Bamboo is very environmental.
WPC decking has high density. We get the recycled plastic to make PE and in our town, it is bamboo hometown. Bamboo power is after production of bamboo flooring. Before the factory burned bamboo power for their boiler, now we get them into production of WPC. Both bamboo power and recycled plastic are the waste of production and life. WPC can re-use them for making sustainable decking product.
WPC is extruded with E and bamboo power by professional wood-plastic extruding machine under high temperature and pressure. WPC standard length is 2.2m and 2.9m
With the landscape of 12000 m2, we have built 6 workshops with 10000 m2 each, equipped with 51 extruding lines, our yearly output is over 40000 tons.
Raw Materials for Producing WPC:
Bamboo power: 60%
PE: 30%
Additives: 10%
WPC Features:
- 1) Sustainability
WPC used fast-growing resources - bamboo to replace non-renewable resources of petroleum products - plastics.
- 2) Circular economy
Bamboo processing plant with sawdust and debris, modified to take the means of production of ultrafine powder of modified bamboo.
Made from recycled plastic modification modified plastic resin.
Granulation with a twin-screw mechanism into a bamboo / plastic composite resin.
With profile extrusion machines and injection machines scale production of bamboo / plastic composite profiles.
WPC Advantages:
Natural bamboo, wood textures
Various colors
Anti-surge, anti-mildew, anti-decay
Insulation, sound insulation resistance
Anti-aging, stagnation flammable adjustable
No formaldehyde, benzene and other harmful substances
No radioactivity
Guarantee:
Any quality problems of WPC will be with 100% warranty and we will take all of them and re-produce WPC without any waste or environment damage.
WPC Usage:
Indoor flooring, outdoor decking; Doors, windows, screens, fences; Frame, Column; Temporary construction, like walls, roof and roof; Furniture; Car interior; Garden railings; Outdoor flower pot; Stairs and guardrail; Swimming pool, sauna, bathroom flooring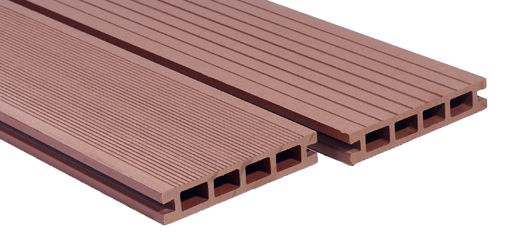 Product: Composite Decking
Item No: 001
Color: Wild Field Brown
Size: 135 x 25 mm
Weight: 2.47 KG / M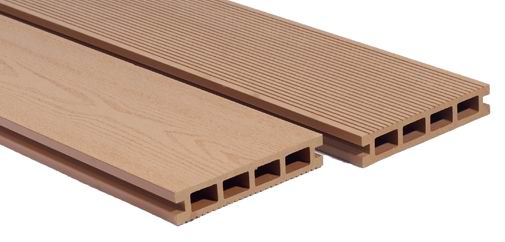 Product: Composite Decking
Item No: 002
Color: Dust Yellow
Size: 140 x 25 mm
Weight: 2.58 KG / M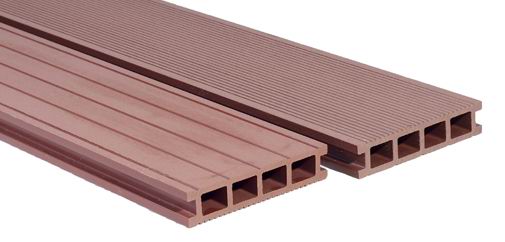 Product: Composite Decking
Item No: 003
Color: Wild Field Brown
Size: 145 x 30 mm
Weight: 2.88 KG / M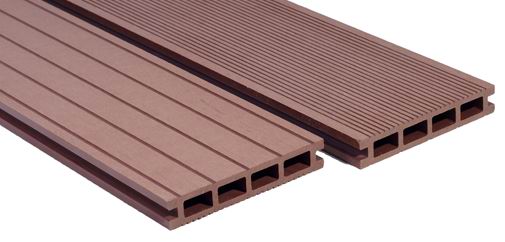 Product: Composite Decking
Item No: 004
Color: Wild Field Brown
Size: 146 x 25 mm
Weight: 2.68 KG / M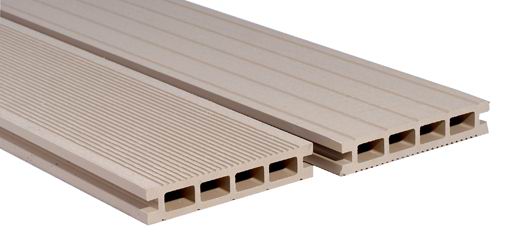 Product: Composite Decking
Item No: 005
Color: Pearl White
Size: 147 x 28 mm
Weight: 2.81 KG / M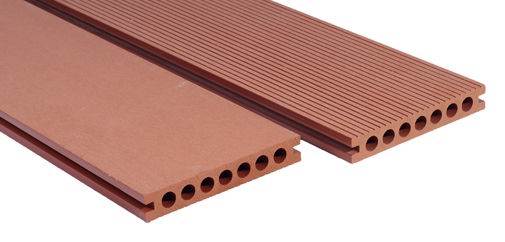 Product: Composite Decking
Item No: 006
Color: Cedar
Size: 150 x 23 mm
Weight: 3.19 KG / M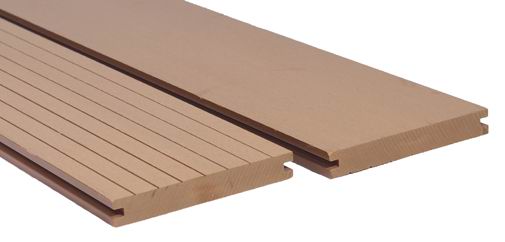 Product: Composite Decking
Item No: 010
Color: Dust Yellow
Size: 146 x 20 mm
Weight: 3.71 KG / M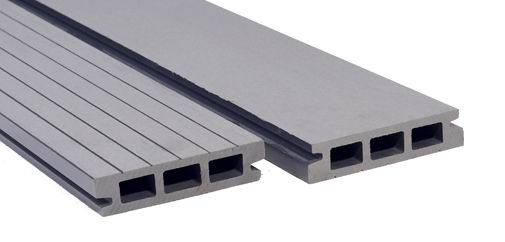 Product: Composite Decking
Item No: 011
Color: Salt Lake Silver
Size: 110 x 25 mm
Weight: 2.25 KG / M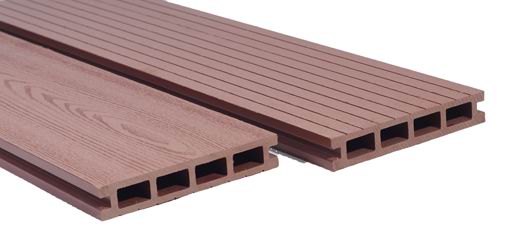 Product: Composite Decking
Item No: 012
Color: Wild Field Brown
Size: 146 x 25 mm
Weight: 2.68 KG / M