Bamboo Flooring : Price or Quality
In China, we have over 200 factories or manufacturers of bamboo flooring which can produce 3 million square meters a year. This is a really big quantity for one species of flooring, not including laminate which is NOT a flooring at all.
People choose bamboo flooring because it is a consistent top quality flooring with a very favorable price, plus bamboo is eco-friendly and green material, not like oak, maple, cherry etc. But in the market, the price can be in 10 US Dollars difference. Bamboo is not like hardwood, different species different price. Bamboo price can vary from solid to strand woven or click, but in one type, for example, solid, price should be very close among all factories.
There are a few points to decide the price.
Raw materials:

Raw bamboo is the key for further production of bamboo flooring. Bothbest only takes fresh bamboo for our flooring. Bamboo need be boiled and dried within 24 hours after cutting down in the forest. If not, bamboo will get dark color which means bamboo is getting moldy. Same as the food, without refrigerator, food can be completely rotten.

Adhesive:

Bothbest only uses Dynea glue which is imported from Finland and by using this non-toxic glue, our bamboo flooring is E1 standard formaldehyde emission. Some of factories use domestic brand adhesive, this can save minimum 7% cost of bamboo flooring.

Coating:

Bothbest only uses Treffert, Klumpp and BONA lacquer which are imported from Germany. Our coating are 107 g / m2 and we do 7 times with anti-scratch layers. For most of flooring, excluding cork flooring and laminate flooring, coating is the key for the quality. People walk on the coating, not on the flooring base. If quality of coating is really bad, bamboo flooring will get scratches, holes, bubbles etc. Many factories use domestic brand coating because it is cheap and can save minimum 8% coat of bamboo flooring.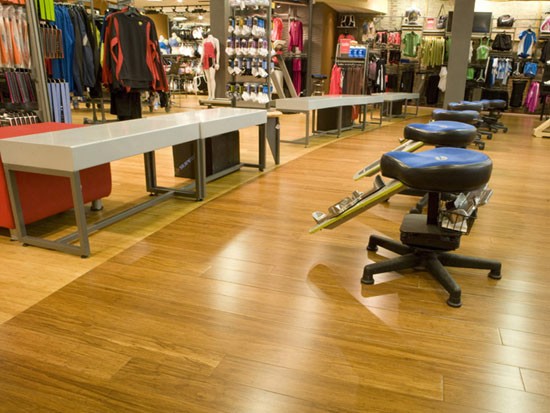 Price is one of most important issues in deciding to install bamboo flooring, but not the only issue. Quality is even important than price because good bamboo flooring can save you time and money in maintenance. We have seen many customers buying cheaper bamboo, but later on, spending more money to repair or replace it.
In China, we have a saying - "if you pay peanuts, you get monkeys". Please take more comparisons in pricing and quality before you make the order. Bothbest will be one of your good choice in buying bamboo flooring from China because Bothbest takes care of very well for their reputation in bamboo business, they are afraid of destroying the brand. Bothbest sells bamboo flooring with a little expensive price but with the full guarantee of quality, never leaving the customers behind.