BothBest's Product:
Palm Flooring & Plywood
Coconut Palm (Coco nucifera), is also called Indian Palm or Porcupine Wood. It is an exotic species which comes from the Pacific Islands, including Fiji, the Philippines and South East Asia. Normally a senile coconut palm is between 50 and 70 years old. It is necessary to cut down senile coconut palms and replace them with new coconut palms. The new coconut palm grows at an amazingly quick rate. A newly planted coconut palm reaches maturity in 5 to 6 years. This is about the same time as bamboo takes to reach maturity. Because of this incredibly fast growth rate coconut palms can be considered as a renewable resource and palm flooring is a sustainable flooring.
Palm flooring comes from plantation grown coconut palms, which grow in abundance throughout much of the world. Palms produce nuts for up to 80 years, and then non-production palms are removed and replaced. Coconut palm lumber can vary greatly in color and density. Palm flooring is made only from the hard, dark palm. It has a beautiful, rich color and unique texture.
Coconut palm wood flooring is very versatile, not only does it have a fantastic appearance it can be used in a variety of homes and businesses. With its hard wearing qualities it is suited to high traffic areas and with it being such a dense hardwood it is less prone to damage. Coconut wood has many unique qualities, with its striking grain and no knots it is well suited to a range of applications.
Strand woven Palm wood flooring which is the most innovative consolidated wood flooring and differ from the traditional palm wood flooring. The entire technology index goes beyond the national standards and achieves or exceeds the E0 standard of the European Quality and Environment protection. The density and the hardness are much higher than traditional palm wood. It is comprised of different sized strands of coconut palm wood, woven together and compressed into an extremely dense, versatile flooring material. The grain pattern is variegated giving it a natural, earth-toned look, showing hints of grays and browns. Palm flooring, palm paneling or plywood and palm furniture are available now as well.
Palm Flooring Specification:
Material: High Density Coconut Nucifera Origin Indonesia
Size: 915 x 96 x 14 mm
Construction: Tongue and Groove
Palm Flooring Advantages:
Hard surface, peculiar style, keep new after years of usage;
Anti-friction and anti-scratch;
High-density, plentiful grain;
Keep color un-faded for a long period, decorating surface with anti-ultraviolet radiation and anti-light, keep colors unchanged;
Simple maintenance, lightly erase stain;
Anti-chemicals, anti-chemical corrosion;
Simple and clean laying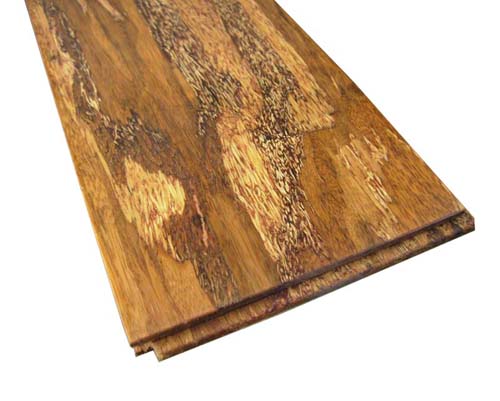 Palm Flooring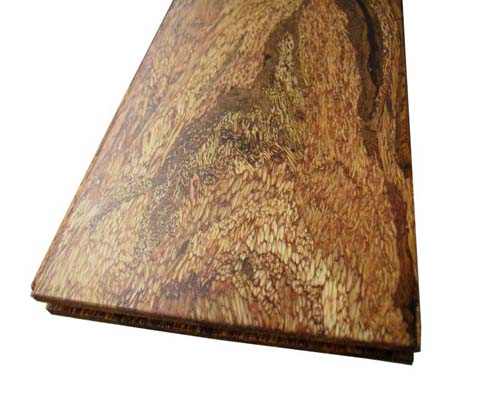 Palm Flooring
Palm Flooring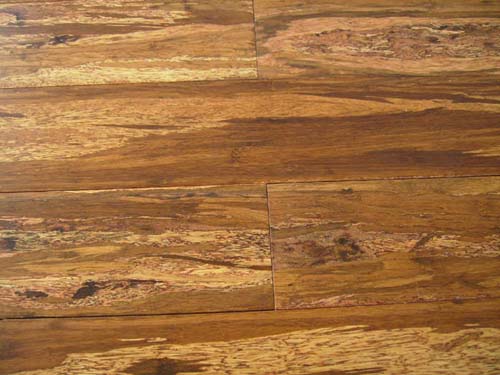 Palm Flooring