Bamboo Furniture Made of Strand Woven Bamboo
Bamboo Furniture

Bamboo furniture is the new product made of bamboo panel. In ancient China, people use bamboo pole to make the furniture, like bamboo chair, bamboo table and bamboo lounging chair. From 1995, some factories started to make bamboo flooring from bamboo, this new process completely changed the idea of bamboo products. Before, bamboo is a symbol of cheap and bad quality product. Now, bamboo is very high-level product and new fashion in the market. Bamboo flooring is getting popular 10 times after 20 years developing.
Bamboo furniture is not produced simply by few pieces of bamboo pole, but laminated bamboo panels, which has consistent high quality. No bending, splitting, cupping. We bring in modern designs to fit into the market, both domestic and aboard. In domestic market, people like traditional wood furniture, those furniture have some sculptures, complicated designs. In aboard market, people like simple but comfortable designs. In Ikea, you can see their furniture are pretty simple, but very beautiful.
Bamboo furniture features:
New design, beautiful
Bamboo, similar material as regular hardwood, is very flexible with designs, modern, ancient, simple or complicated.
Environmental and eco friendly furniture
Bamboo is a grass and can be harvested for production in 4-6 years. Hardwood takes 20-40 years.
Better quality than pvc or MDF furniture
Bamboo has a density of 650 kg / m3, so bamboo furniture is pretty strong, almost same weight as Mahogany furniture.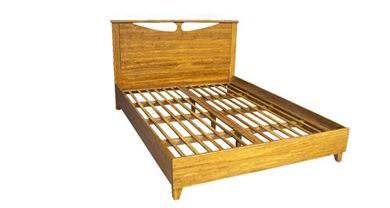 Bamboo Bed
Size: 2080 x 1590 x 1025 mm
Item No: FB - 003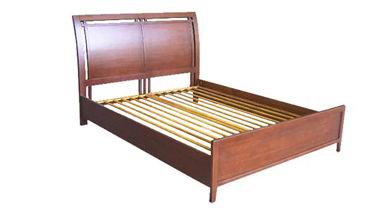 Bamboo Bed
Size: 2190 x 1560 x 1115 mm
Item No: FB - 004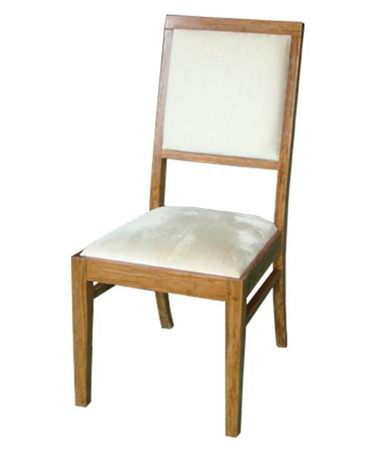 Bamboo Furniture - Chair
Size: 585 x 450 x 980 mm
Item No: FC - 007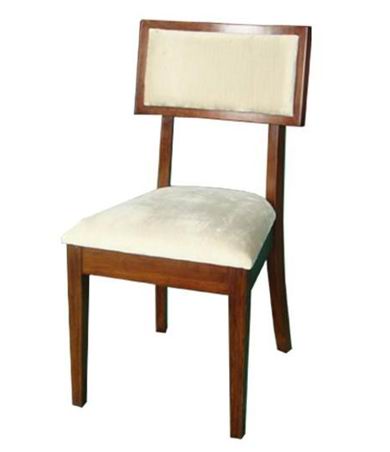 Bamboo Furniture - Chair
Size: 520 x 460 x 920 mm
Item No: FC - 009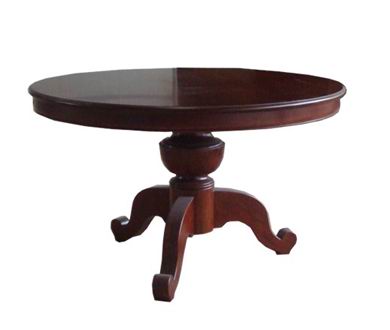 Bamboo Furniture - Dinner Table
Size: 770 x 1380 mm
Item No: FT - 003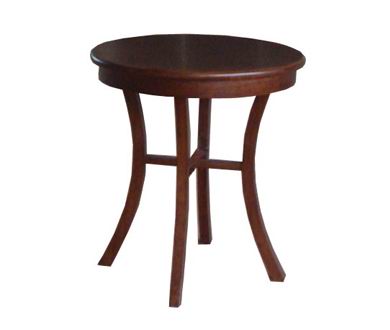 Bamboo Furniture - Table
Size: 605 x 600 mm
Item No: FT - 002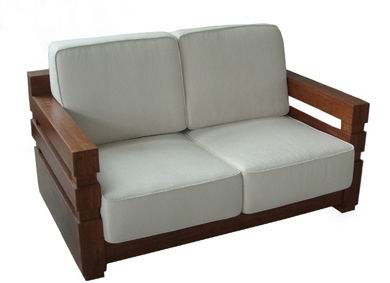 Bamboo Furniture - Love Seat Sofa
Size: 890 x 1430 x 855 mm
Item No: FS - 001 / 2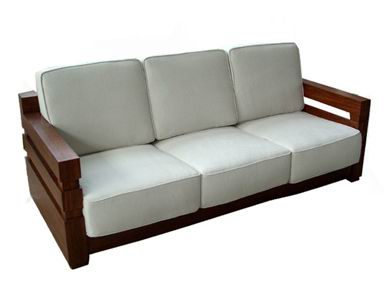 Bamboo Furniture - 3 Seats Sofa
Size: 890 x 2050 x 855 mm
Item No: FS - 001 / 3