Parallel Nodes Bamboo Flooring
Bamboo flooring has very clean grain and beautiful texture. Bamboo flooring is loved by so many people because it is really natural flooring and you can see bamboo nodes on the plank very clearly. With bamboo nodes, you can see that is bamboo flooring. For bamboo nodes, this also have 2 different processing to make - parallel nodes and random nodes.
Before introducing parallel nodes bamboo flooring, I need explain a little on the manufacturing process. Bamboo is sliced into strips and to be pressed together to make the planks, then send into milling machines and put the coating on. In the pressing, it has horizontal and vertical grains. Vertical is side pressed of bamboo strips, easy to understand and no special.
Horizontal really has the difference on parallel nodes and random nodes. Parallel nodes are sorted out in the cut process. We slice bamboo stem into strips, normally, we will mix all strips together after slicing. But for parallel nodes, we will separate sliced bamboo strips on one stem from the other, in the pressing, one stem bamboo strips will be formed to one plank, this makes very clear parallel nodes.
Random nodes: All bamboo strips are mixing together after slicing, so no 6 pieces of strips are from one stem. This is most popular texture on bamboo flooring. Random nodes are more natural looking and beautiful. Radom nodes are less work on the production and high efficiency.
Parallel nodes bamboo flooring is for some kind of unique surface but parallel nodes bamboo is only available on horizontal. Caramel color is the main choice. In domestic market, parallel nodes in caramel color with high gloss is very popular and in the first beginning of bamboo flooring market, this is almost the only bamboo flooring sold in the market.
Parallel nodes bamboo has very even color on the flooring board because all bamboo strips are from same bamboo stalk, no any color variation.
Parallel nodes bamboo flooring size: 1000 x 128 x 15mm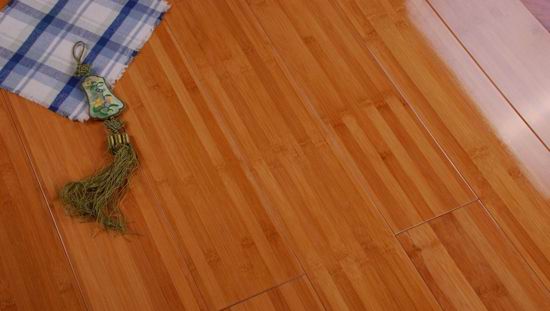 Bamboo Flooring with Random Nodes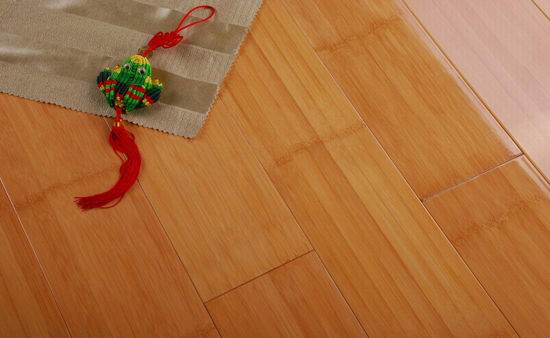 Parallel Nodes Bamboo Flooring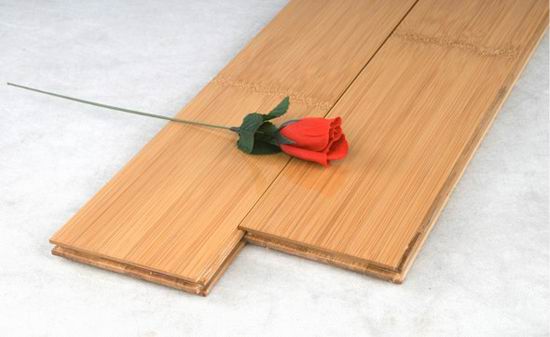 Parallel Nodes Bamboo Flooring