Decking Joists, Clips, Screws
Bamboo decking is beautiful and natural deck than ipe decking and composite decks. After shopping of bamboo decking, installation will be the second thing to be done. Decking installation requires several accessories, including joist, clips and screws.
Most popular deck joist is produced from wood which is pine with corrosion preventing treatment. Now we use our bamboo to produce bamboo joists. Bamboo joists are produced from strand woven bamboo block, same manufacturing process with bamboo decking. After bamboo block, bamboo decking will be milled and oiled. For joists, we cut the block into the size of joists. Bamboo joists are more environmentally and eco friendly compared than wood joists because bamboo is renewable materials and fast growing than hardwood.
Bamboo joists are not only green materials but also high quality because its density is over 1200 kg/m3, regular wood joist is about 700 kg/m3. Bamboo joist has no corrosion preventing treatment and it is more healthy than wood joists because bamboo joist has no any poison additive in the manufacturing.
Clips and screws are not basic accessories in the installation. Bamboo decking has grooves on the edges of decking plank. Most of people will need invisible installation on the decking, so the clip is a must. Clips can make very invisible connection for 2 deck boards.
Screws will fix the deck boards on the joists without movement in the long long time. Screws have to be stainless steel material, not metal, because metal is very easy to get rotten, but stainless steel will stay at long time.
One square meter of bamboo decking need 3.8 meters of joists.
One deck board need 6 sets of clips and screws.
Bamboo joist size: 1830 x 50 x 40mm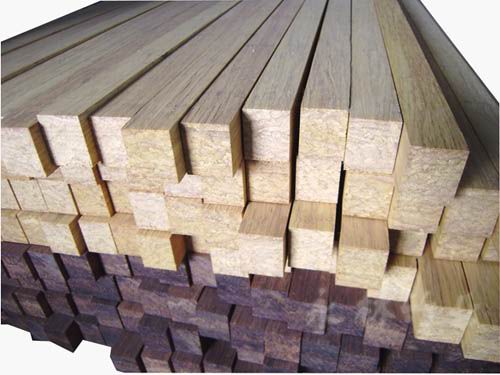 Bamboo Decking Joist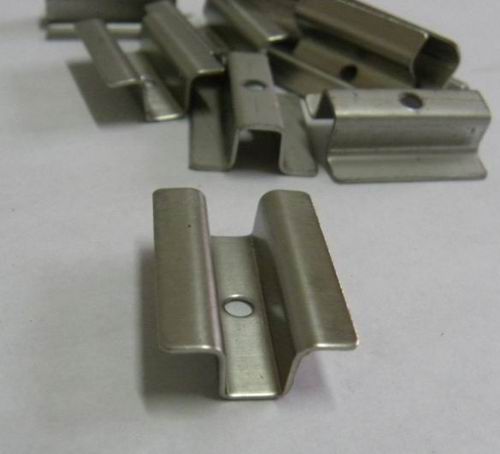 Bamboo Decking Clips & Screws