Bamboo Business Card
Bamboo is widely recognized as very eco friendly and renewable material in the world. Bamboo has been used in many of products for replacing wood, like flooring, furniture, panels, veneer. Bamboo is a very flexible material and can be cut and press for most of special purpose and special designs. People love bamboo so much because it has very clean grain, natural color and beautiful texture. People want bamboo to be everywhere in the house. This is like living in the bamboo forest to enjoy the nature.
There are many of companies involved in distributing and retailing bamboo products in USA, Europe and Australia etc. The best way to show the company is a professional bamboo company is to have bamboo business card, this can explain to the customers very clearly and professionally.
Bothbest chooses thin bamboo panel to print the information and logo on it by laser machine. We press very thin bamboo at 1mm and 2mm thickness, cut, sand and get ready for laser carving. Then send into the machines for carving, after carving, we will make the painting on the cards. Bamboo card is available both natural and carbonized color, but vertical grain only, horizontal grain will get broken easily. We can make the laser carving on both sides.
Bamboo business card features:
1) Eco friendly material, beautiful color
2) Custom made designs, logo
3) Laser cut
4) Unique business card
Bamboo card size: 50 x 90 x 2mm or 53 x 85 x 1mm
Minimum quantity: 200 pieces
If you love bamboo, please take bamboo card; if you are a professional bamboo company, please take bamboo card.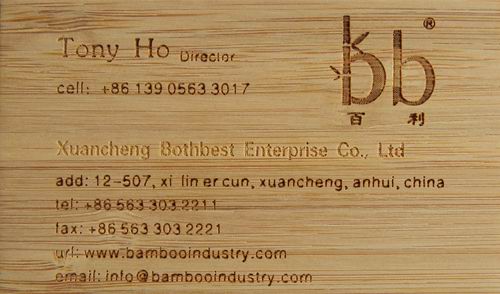 Sample Bamboo Business Card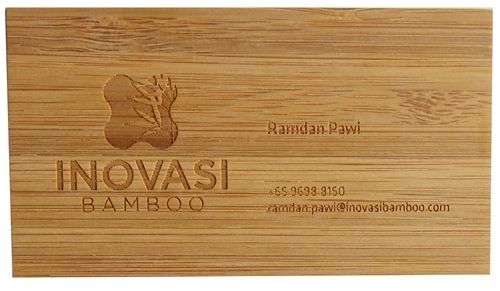 Sample Bamboo Business Card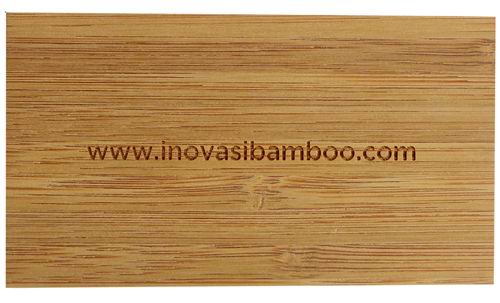 Sample Bamboo Business Card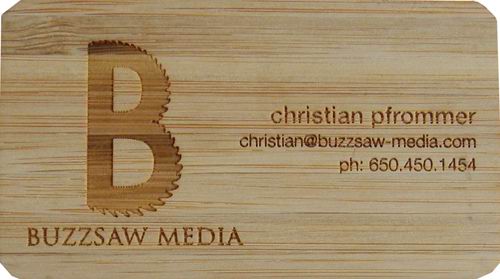 Sample Bamboo Business Card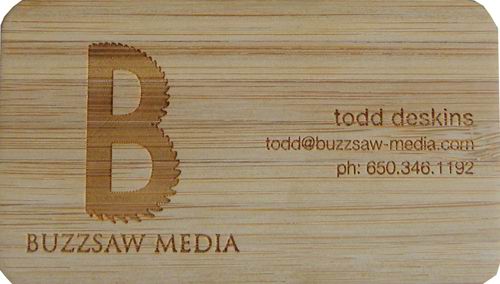 Sample Bamboo Business Card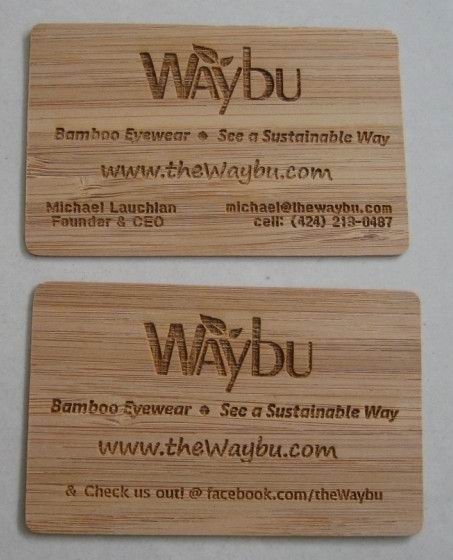 Sample Bamboo Business Card