Bamboo House Made Of Strand Woven Bamboo
After serious earthquake in Wenchuan, Sichuan and Yushu, Gansu, our government is thinking to use a new material to build house, not regular cement and stone, because during earthquake, cement, stone and steel can injure people and create lots of death. If we can use a light and safe material, it could reduce the lost. Bamboo is a new idea to bring out in some institutes of China Forestry.
Bamboo can be quakeproof? After pressing of bamboo, it is coming out strand woven bamboo panel which has very high density and consistent stability. It can replace regular hardwood panel for building the house, and it has better quality than hardwood, it won't crack in winter time.
This bamboo house is not same as our grandpa's old house which has water inside in raining and is cold in winter time. It is warm in winter and cool in summer, really nice and comfortable house.
Why is bamboo house quakeproof? Bamboo paneling has flexibility and it will not collapse like cement or stone. All bamboo panels are connected and joined by metals, so bamboo house will not fall into pieces in disaster, even falling down, it will not create destructive hurt. Bamboo house can magnitude 8.0 earthquake.
In bamboo house, it is 2-layer house, and has kitchen, bathroom, bedroom etc and it is suitable for family. The wall of bamboo house is fireproof and waterproof. The cost of building a bamboo house is only USD300 per square meter, it is much cheaper than cement house.
With bamboo house, it can give another solution for China government to replace cement houses in deep mountain of western of China.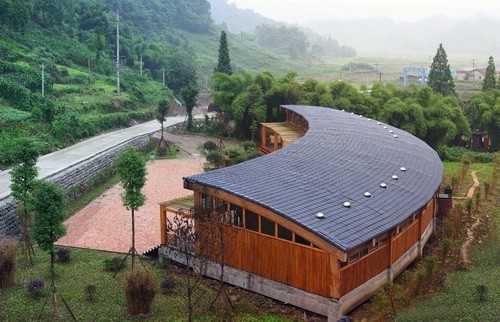 Bamboo house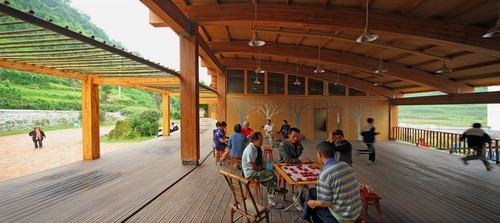 Bamboo house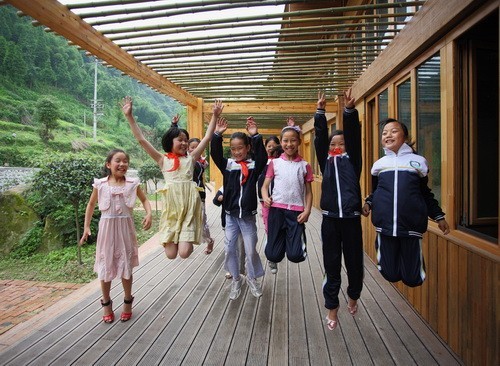 Bamboo house