Bamboo Flooring Gloss
Bamboo flooring has 3 different sheen levels - matt, semi gloss and high gloss or glossy. Different markets will have different requirements for the gloss of bamboo flooring. Very high gloss is shiny and matt is very natural.
Matt: Sheen level less than 30 degrees is called matt. In Western Europe and USA, matt is the always choice for the clients. Some of clients like super matt which is less than 15 degrees. Bamboo flooring in matt looks elegant and high class quality.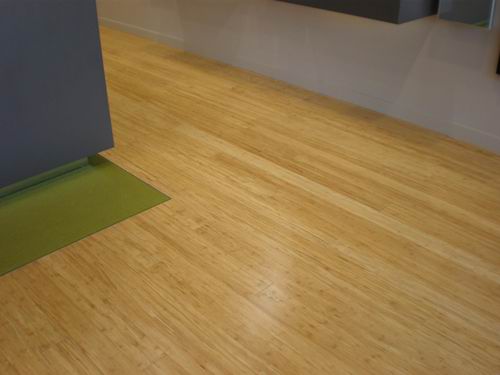 Bamboo Flooring Gloss - Matt
Semi gloss: Sheen level in 60 degrees is called semi gloss, it is between matt with glossy. In South America, like Columbia, Brazil, Argentina, Panama, people likes semi gloss more than matt. Semi gloss is the middle gloss, not very low, not very shiny, just in the middle.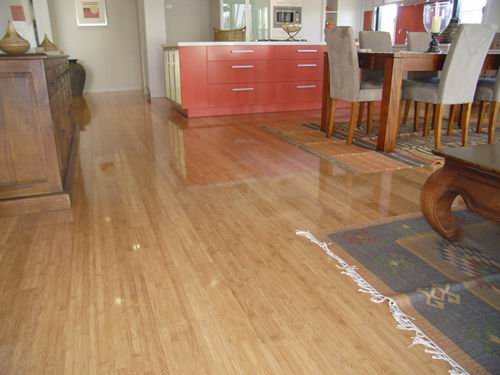 Bamboo Flooring Gloss - Semi Gloss
Very high gloss: Sheen level over 70 degrees is very high gloss, or glossy. It is a mirror effect. In China domestic market, very high glossy is the most choice because people really like the flooring very glossy and they think glossy is the symbol of high quality and high level of the flooring. Very high gloss is very attractive for the eyes.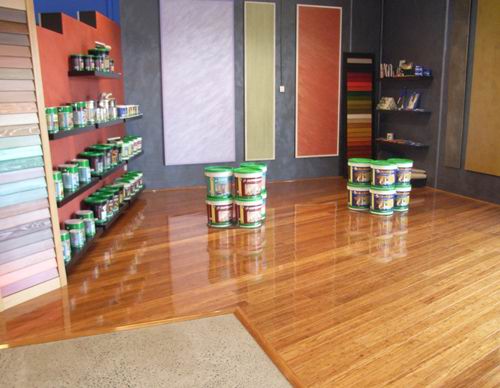 Bamboo Flooring Gloss - High Gloss
In our coating production, it is adjustable for various gloss. For matt, we use the low gloss top coat, like 20 degrees gloss, to coat bamboo. For very high gloss, we change to 80 degrees gloss top coat. With different gloss coating, we will produce the specific glossy bamboo flooring. In the coating, there are 2 standard methods - roller coating and drop coating.
In domestic market, drop coating is more popular than roller and actually, drop coating for very high glossy looks more shiny than roller coating glossy. This is the only advantage for fall coating. Roller coating is not good at very high gloss, but it has much better of adherence for the coating. This is the key of coating quality. For all of our customers, we only recommend roller coating for matt, semi gloss and very high gloss.