Bamboo Chair Mat
In the office, mat under chair is always a pain because regular mat is easy broken and difficult to rollup. Bamboo chair mat is the perfect solution because bamboo mat is very durable and easy to move.
Bamboo is recognized as green material by most of people and everyone like it because it has very natural texture. Bamboo office chair mat looks like a simple product, but production is a little complicated. The mat is in slats construction, so we need make the slats first. This slat is not just bamboo strips, but vertical laminated bamboo panels. We press bamboo strips into panels vertically, this is about 22mm thickness, then we slice into 4mm thickness, and cut to 50.8mm width.
We glue well-cut bamboo slats on cushion and make UV coating. The coating provides good protection on the office mat, makes more durable. Vertical laminated bamboo is already very hard, plus anti-scratch coating, the office mat becomes strong enough for the long time using without worrying of damages and scratches.
Office Chair Mat Features:
- Eco friendly and non-toxic
- Durable with UV varnished and 5mm thickness of vertical bamboo panel
- Easy to roll up, good portability, no need of assemble
Bamboo chair mat size:
36" x 48", 45" x 53", 47" x 35"
Slats width: 2"
Bamboo chair mat looks very likely of bamboo flooring, but it is not, thinner and wider, more flexible usage than vertical bamboo flooring, and easy movement from one office to another without hard work.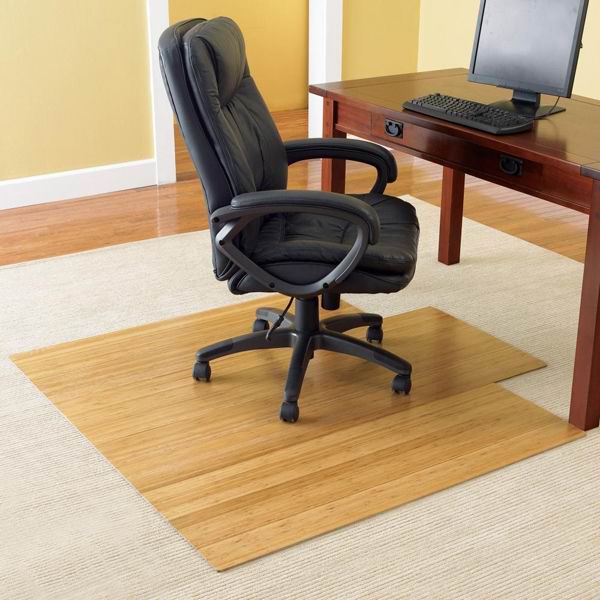 Bamboo Chair Mat - Vertical Carbonized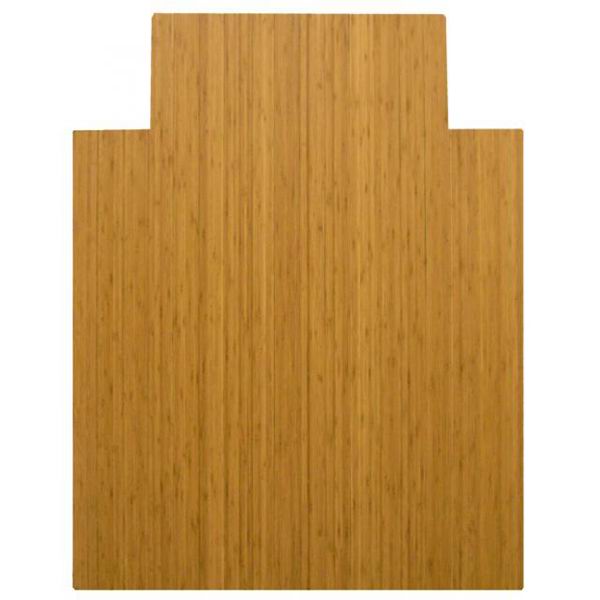 Bamboo Chair Mat - Vertical Carbonized