BothBest's Product:Bamboo Blinds & Bamboo Shade & Bamboo Shutter
Bamboo blinds is produced using high-quality bamboo panel. Bamboo blinds is very well in cut off effect, can adjust the indoor lighting, and resist ultraviolet light.
Bamboo blinds is a beautiful and natural window treatment option that enhances the interior design of nearly every room in your home. Bamboo is a beautiful natural wood that can add charm and elegance to your house or office. These blinds will work in any room in your place that you want to give a facelift.
When they are left unstained, bamboo blinds come in a lovely light brown color that emits warmth. While you can paint or stain them to match the interior of the room that you are installing them in, bamboo blinds can slightly match with your decoration style.
Slat: The bamboo slat is the most important part of bamboo blinds and we have width of 25mm, 35mm and 50mm. Bamboo slat is always vertical thin panel, like 5mm thickness.
Benefits of Bamboo Blinds
Bamboo window blinds is fast becoming a trend because bamboo is environment friendly, Making bamboo blinds takes less resources than making traditional blinds do.
Bamboo blinds come in a number of styles. They are colorful, natural, beautiful, easy and flexible to design.
Raw materials used in making bamboo blinds are bamboo, grasses and reeds. Tend to be cheaper than their counterparts.
Bamboo window blinds are easy to clean and maintain. They are being used with impunity for decoration in hotels, resorts, offices and homes alike.
Unique Material
A bamboo venetian blinds is a specific type of window covering which is made with slats of bamboo that adjust by rotating from an open position to a closed position by allowing slats to overlap.
Easily Operated
The horizontal version uses a ladder system to suspend the slats and enable slats to be closed via a rotating drum to which each upper end of the ladder is wrapped and attached. A lift cord allows blinds to be pulled up and stack tightly to top of window when desired.
Elegance and Customization
Bamboo venetian blinds are elegant and flexible and remain the most versatile and unobtrusive window decoration. Light and glare can be perfectly balanced through tilting the slats. Hand operated or motorized with different slat sizes, styles and color to meet individual taste and highest quality expectations.
Eco-friendly
Bamboo source compared with timber, has shorter growth period and much stronger tensile strength, which lead to bamboo products are famous as Eco-products and are enthusiastically recommended by some environmentalists.
Efficiently Sunshine Utilization
Controlling the amount of sunlight that enters a room, to provide privacy, to protect against weather and to enhance the aesthetics of a building.
Bamboo blinds should only be used indoors and never in areas where they will be exposed to water or high moisture areas as the slats may warp. Bamboo blinds fit well into any style decor and liven up any room. Add Tropical plants and bamboo accents to complete your tropical theme. Bamboo blinds will bring the look of the Orient into your home and give you beauty as well as privacy and protection from the sun.
Bamboo blinds is made from natural material with fresh colors, in line with the requirements of modern life. Meanwhile, the bamboo blinds will give your natural flavor, layout of the room, it is added to the original eco-flavor, a kind of return to nature a beautiful feeling. Bamboo blinds is colorful, variety of styles and a good choice for home decoration.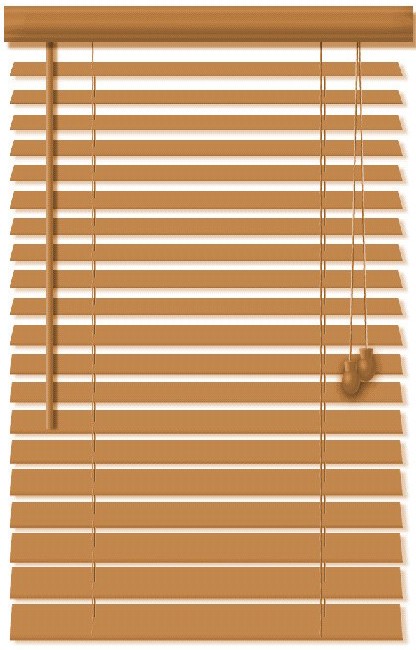 Bamboo Blinds - full blinds review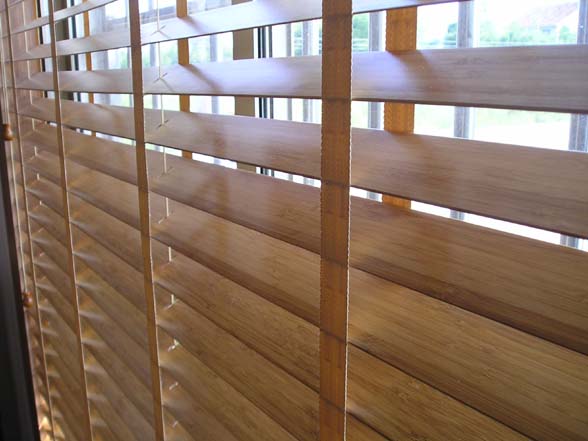 Bamboo Blinds - bamboo slat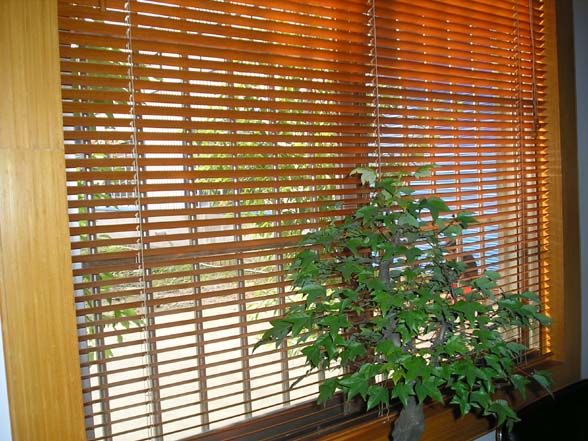 Bamboo Blinds - installed in the window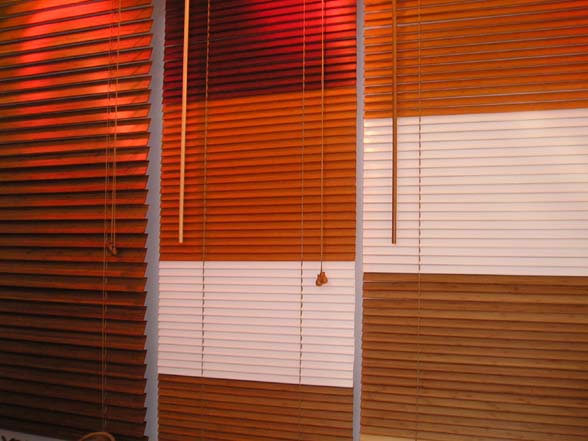 Bamboo Blinds - various color