Bamboo Mounts
Bamboo panel mounts are a modern, eco-chic alternative to the gallery canvas wrap. The image is mounted onto a 20 mm bamboo panel with a pre-drilled hole for easy hanging.
Bamboo panels have a very even grain, so if you are gluing something to the bamboo surface, you can be sure you'll get an even bond. No more problems with bubbles forming over the knots. Cross laminated bamboo panels are very stable, so you can be sure of a nice flat mounting board to hang.
Bamboo mounts are an easy, elegant and eco-conscious way to display photography. These 3/4"-deep bamboo plywood panels are a silky-smooth, exhibition-quality art substrate. Unique striations along the panel edges highlight the bamboo grain in an amazing manner.
If you're thinking of mounting your photos on wood, you absolutely have to try bamboo. If you're looking for something different and eco-friendly, why don't you ask your printer to mount your favorite pictures on solid bamboo panels?
Bamboo mounts sizes: 4"x4", 5"x5", 8"x8" and 10"x10"
Please note Images must be at least: 500px square for 4-inch, 625px square for 5-inch, 1200px square for 8-inch, 1200px square for 10-inch.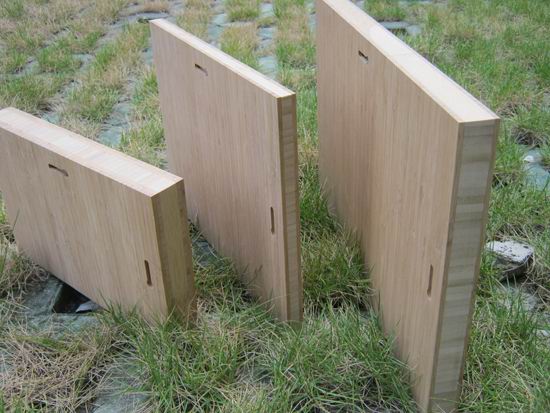 bamboo panels wtihout any image printing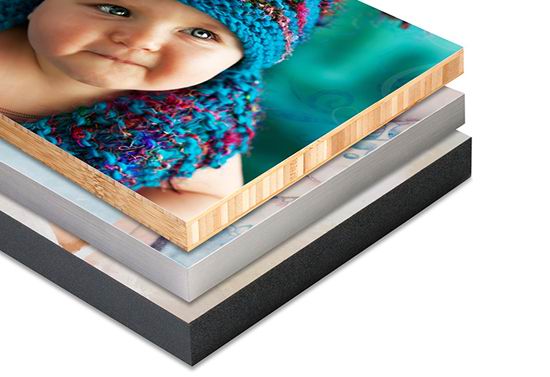 final bamboo mounts with printing